Through creative and original gastronomy, the restaurants of Le Méridien Noumea Resort & Spa invite you to experience their exceptional cuisine and warm atmospheres. Four restaurants, four cuisines, four ambiences—each transports guests on an unforgettable culinary journey.
Our bars also await you for an enjoyable moment with tasteful cocktails.
You can book by phone +687 26 50 00 or via email lemeridien.noumea@lemeridien.com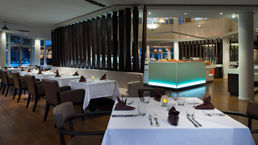 Le Sextant Restaurant
Enjoy our dinner buffet of sea food from Thursday to Saturday, our hot dishes buffet as well as our fish buffet and their various side order. The gourmands will appreciate our dessert buffet where you will find sweets like fruits, tartlets, floating islands, crèmes brûlées, chocolate mousse …
On Sunday and Monday, a A La Carte menu with local dishes is suggested.
Practical Information
Cuisine :
Pacific Rim (+ Seafood Buffet)
Breakfast :
Every day from 6:00am to 10:00am
Dinner :
Thursday/Monday from 7:00pm to 10:00pm
Atmosphere:
Casual
Dress code:
Casual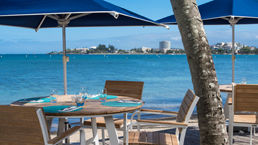 LE FARÉ
Our bar along the beach, grants you with a wonderfull view of the lagoon, just next to Le Faré restaurant. If you feel a little hungry, you can enjoy the snack menu and relax by the pool. It is also the perfect place to enjoy a refreshing salad, fresh grilled fish or a sumptuous BBQ lunch on the deck overlooking the beach.
Practical Information
Cuisine:
Barbecue (Bar: Snack)
Restaurant : Everyday from 11:30am to 2:30pm. Snack from 11:30am to 5:00pm
Bar : Monday to Wednesday 09:30am to 05:30pm and Thursday to Sunday 9:30am to 06:30pm
Atmosphere:
Sea view
Dress code :
Casual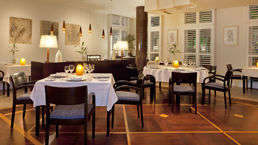 L'HIPPOCAMPE Restaurant
Located in the heart of the resort's serene tropical gardens, L 'Hippocampe is Le Méridien Nouméa' s signature dining venue and the perfect place to enjoy the best in refined and creative cuisine using the freshest of seasonal local produce.
Practical Information
Cuisine:
French
Dinner:
Tuesday/Saturday from 7:00pm to 10:00pm
Atmosphere:
Fine Dining
Dress code:
Smart casual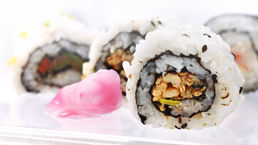 LE SHOGUN Restaurant
Le Shogun restaurant invites you to discover its menu where various specialties and tasting menus await. Maki, sushi, sashimi, grilled fish, teppanyaki, tempura ... everything to delight your taste buds and make you think of travel.
Practical information
Cuisine:
Japanese
Lunch:
Every day (except Wednesday) from 11:30am to 2:00pm
Dinner:
Every day from 6:30pm to 10:pm
Dress code:
Casual
Phone:
(+687) 26 51 05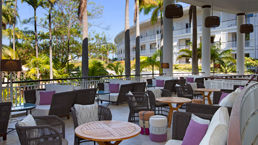 LATITUDE 22
Order a drink a the bar and take a seat in front of the superb gardens of the hotel. Here, the atmosphere is relaxed and you can enjoy the piano bar mood thanks to the live musical entertainement organised each week.
Flamenco, pop-rock, acoustic guitar, jazz... the program is eclectic.
Practical information
Cuisine:
Pastries and sweet treats
Hours:
Every day from 8:00am to 1:00am
Atmosphere:
Piano Bar
Dress code:
Casual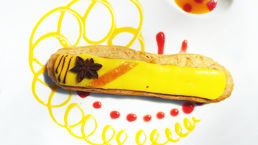 Le Méridien programs
Le Méridien programs propose to curious and creative travelers unexpected and exciting experiences. Discover Le Méridien Sparkling, Le Méridien Éclair and Le Méridien Coffee.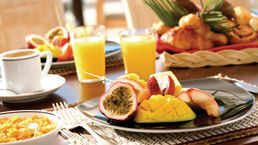 special offers
Enjoy carefully designed menus reflecting the rich cultural heritage of New Caledonia . Our passionate culinary team will provide the best of local products and create rewarding taste experiences for our customers .